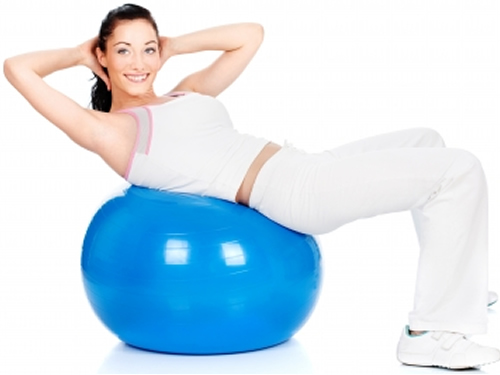 That is my question to you. I had a goal of 2 walks and 1 strength-traininging workout this week, depending on your view—I was one of the above. So I am successful, a failure, a cheater or just being flexible? I vote being flexible, you tell me what you think.
If failure and cheating are an option, than obviously I did not meet my goal of 2 walks and 1 strength-training workout. I did 1 walk and 1 strength-training workout. This week got super, super hot. Silly me had not been paying attention to the forecast because it had been so beautiful out. And in Southern California, 90% of the time, it's sunny and nice out, so it's normally not an issue. But this week it's been almost 100 degrees where I live, and I don't do well in the heat.
Some of you would rightly say that I am being a big baby. You are not wrong!
I am not a big fan of hot days. Nor am I huge fan of exercise. So you put two things that I don't love together and you have a recipe for me wanting to bail on my workout.
The old Tanya would have done it in a nanosecond without an ounce of guilt. The new Tanya agonized over it and felt guilty. Blah. Blah. Blah. Ultimately I did choose not to go for my second walk. I rarely ever get headaches (a bottle of aspirin lasts for years in my home) but running a few quick errands in the heat had already brought on a throbbing headache. I suspected if I pushed myself too hard, even walking in the water at the beach, I would end up battling a migraine.
To me, it wasn't worth it. Old Tanya would have been fine with that justification. New Tanya accepted the reasoning but still wanted to meet my goal. To prove to myself that I am taking this getting healthy goal seriously, even in the face of hot weather that makes me want to pay homage to the air conditioning goddess.
This was my alternative workout: I cranked up the tunes and cleaned and danced around my apartment instead. Did I burn as many calories? I don't know. Cleaning is hard work too, but it's not the same as a focused workout. But I did exercise and move body, which is my goal.
Goals are tricky. They need to be specific but also a bit flexible. They cannot be too rigid. Otherwise you set yourself up for failure because life happens. I don't know if I can proclaim that I meet my exercise goals this week, which bothers me less than it normally would. The whole point of getting healthy is honoring and respecting my body. I am quite confident had I went for a walk yesterday, I would be flat on my back today, hiding under the covers and whimpering from my migraine. Is that really honoring my body? I don't think so.
So what do you think? How do you handle working out on those super hot days?