For years, I've been able to get by with my lackadaisical attitude towards my health without any real consequences, beyond excess pounds. To be fair, a pouchy belly is a real consequence but besides wearing a pants size that depresses me greatly, it hasn't affected my health … yet. But I'm no dummy. If I don't make some real changes and get disciplined, health issues will become a fact of life in the near future. This is something I want to avoid.
Plus, I'm just sick and tired of looking in the mirror and not liking my reflection.
I am serious in my quest to get healthy long-term, and I have also been giving it a certain amount of lip-service too. You can be both motivated and lazy at the same time.
Uncovering My Lack of Discipline
Although some of you likely realized my discipline was weak, I honestly didn't realize there was still a dominant piece of me hoping for an easy solution. One where I could get thin and fit without having to actually burn calories or eat mindfully. Where I didn't need to change old, bad habits and replace them with new, improved ones. I believed that I had let go of these old thoughts, knowing they weren't true and were holding me back. But they were still there, feeding me the same old lies.
The good news is that I eventually figured it out — thanks to you. Sometimes, you need someone else to shine a light for you to help you see what's going on inside of your head. For me, the lightbulbs started to go off when Kristin shared her struggles with eating right and exercising regularly.
Honestly, there is no secret. I just get up, I just do it. I do things that make my life easier, but nothing is going to magically make me bounce out of bed ready to workout. I always want to stay in bed, I always want to be lazy. Always. I just ignore that. Once I'm up, I'm up. All I have to do is get to the standing up part, and I'm good to go. Some days I don't do much, and some days I am just simply not feeling it. But I still get up.

Kristen, See You in a Porridge
Dim bells started going off because if I didn't feel like working out, I didn't get up. I stayed in bed. Or on the sofa. Or wherever. I let myself off the hook.
Hmmmmmm … could this be part of my problem?
The answer is Yes. Yes. Yes. Yes. Yes.
Action First, Then Motivation to Follow
My friends, Tonya and Mackenzie, also both made great comments about motivation following action. A part of me wanted to dismiss their sage words but I couldn't. I had been waiting to feel motivated to do the work, but maybe that was wrong thinking on my part. The kind of thinking that kept me fat and unhappy.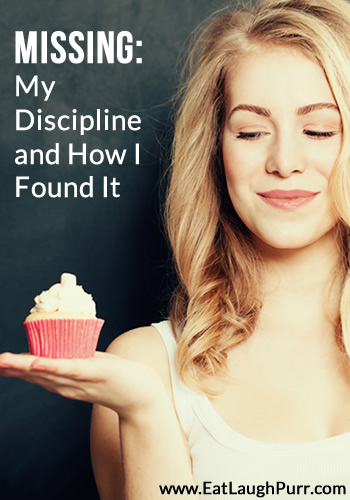 In a perfect world, I would always feel motivated to exercise and eat right without any effort on my part. But I don't live in a perfect world. Instead, I live in a world where I act like a two-year-old who lost her favorite doll. I pout. Throw tantrums. Whine. And give in to shut me the hell up.
I Said Yes to My Fatness
In March, I read The Year of Yes by Shonda Rhimes. It is a fantastic book and I cannot recommend it enough. In fact, I also wrote a post about Owning Your Badassery, which was one of the best take-aways from the book. The other big take-away from me was Shonda talking openly about her struggles with her weight. Shonda has lost over 100 pounds and looks fantastic but like me — she had a lot of resistance to losing weight, even though she wasn't happy with her size. In time, she realized she was saying "yes" to her fatness. And that was like a punch in the face to me.
I, too, have been saying "yes" to my fatness. I may not need to lose 100+ pounds but I have excess weight that is holding me down and back. I may make excuses and try to shift blame to things outside my control but the truth is — it's on me.
I realize now, like it or not, that it is up to ME to change behaviors, to stop saying "yes" to my fatness. To not only set goals but also have the DISCIPLINE to follow through with them. No one is going to save me but me. No one can do the work for me but me.
Strengthening My Discipline Muscle
I know the problem now: a lack of discipline. My discipline muscle may have atrophied from lack of use, but it can be rebuilt, stronger than ever. It will take time and effort, and I am willing to do the work because I want to live a happy, full life. One where I no longer feel embarrassed about my weight or worry about future health ailments. Undoubtedly, there will be slip-ups, mistakes and outright failures but that's okay: I will be my own heroine and save myself. And just like all good superheroes, there will be no giving up — that I know for sure.
Do you consider yourself disciplined? Any advice for me?
Tanya